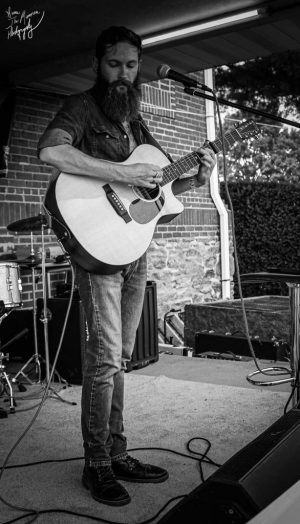 Zac Townsend
iCal
Join us Saturday, September 23rd, 8PM-11PM for live music by Zac Townsend.
Born and raised in the Blue Ridge Mountains of Virginia, Zac Townsend has blended himself with every ingredient in the melting pot of genres and artists in the Shenandoah Valley and beyond since he began playing shows at age 14.
With earlier roots playing in rock and metal bands, there's an undeniable rasp to his voice and aggression in his delivery. Townsend has found a way to blend that intensity into the smoother Americana and Country Blues sound that is at the forefront of his songs, drawing inspiration from Danny O'Keefe, The Devil Makes Three, Jason Isbell and Tyler Childers, to name very few. That combination of influences can make it hard to pinpoint an exact genre to call him at times, but is sure to offer a little taste of something for everyone.
.