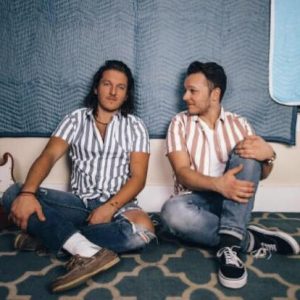 Reckless Island
iCal
Join us on Saturday, March 28th at 8pm for live music by Reckless Island.
Reckless Island's roots run deep. Brothers Alex and Riley Kerns have been playing together live since they were only 14 and 12 respectively. They were raised on The Beach Boys and The Beatles, grew up in theatre and performing arts, and later learned their instruments to bands like 311, Incubus and Sublime. There's no doubt about the chemistry that is Reckless Island.
Between when RI was formed in 2014 to 2016, the name and unique sound of pop, retro and reggae had traveled more than the band expected. Quickly opening for national touring acts such as Giant Panda Guerilla Dub Squad, Badfish, Ballyhoo!, Through the Roots, RDGLDGRN, BIG Something and more. All while strengthening their grassroots markets of Richmond, Va, Northern Virginia and Charlottesville, Va.
Fast forward to present time. Alex and Riley spent all of 2018 writing, producing and recording brand new songs. Two of which are now available and gaining momentum after showcases with The Hold Up, Pacific Dub, Katastro, Bikini Trill and SOJA.
If history, does in fact repeat itself, then you can count on seeing a lot more from Reckless Island.